Be in the Best Position Possible for Winter Driving with a Great Winter Driving Vehicle from Casebere Chrysler Dodge Jeep RAM
Wauseon, OH driver will tell you that driving around the area in the winter is not for the faint of heart.  In fact, the snowy and icy conditions are enough to turn even the bravest person's knuckles white as they try to navigate some of the roads.  With the harsh weather and challenging terrain, it is imperative to make sure that you have the right vehicle for the winter.  The question becomes where do you find the perfect car, truck, SUV, or minivan for the type of conditions we have face.  The answer is Casebere Chrysler Dodge Jeep RAM, located at 05768 State Route 15 North in Bryan, OH.  We have an incredible selection of vehicles that can get you safely through the coming winter months.  Browse through our new vehicle inventory to find the right fit for your lifestyle and budget.  Also, feel free to contact a member of our sales team to ask any questions you may have about any of the cars, trucks, SUVs, and minivans you see at our dealership.  They are very knowledgeable and are eager to assist you with all your auto sales needs.
What Makes a Vehicle a Great Winter Driving Vehicle?
When it comes to winter driving, most Defiance, OH drivers will tell you that not all vehicles are created equal.  While that is true, there are certain features that a car, truck, SUV, or minivan can possess that give them the advantage.  The Chrysler, Dodge, Jeep, and RAM lineups are all blessed to have options that make them amazing winter drivers.  The key is being able to find the vehicle that has both the necessary requirements and is the right fit for what you need.  The first thing that many people in the area should look for in a winter vehicle is whether it has either all-wheel drive or four-wheel drive.  Both options make driving in the winter easier but take different routes to get you there.  All-wheel drive works by allowing power to go to specific wheel, depending on if it senses it is slipping or doesn't have adequate traction.  In that sense, if your all-wheel drive car is going down an icy road and it begins skidding, the system will sense that and send more power to the wheel that lacks the traction so it can get you back on course.  With a four-wheel drive system, an equal amount of power is being sent to all the wheels all the time to maintain steady traction.
All-wheel drive and four-wheel drive can help you get traction when you are starting from a complete stop.  Folks who have driven in a front-wheel or rear-wheel drive car will tell you that getting going after coming to a stop can sometimes be the hardest and most treacherous thing in winter weather.  By managing the amount of power going to the tires, it can make getting started a much smoother process.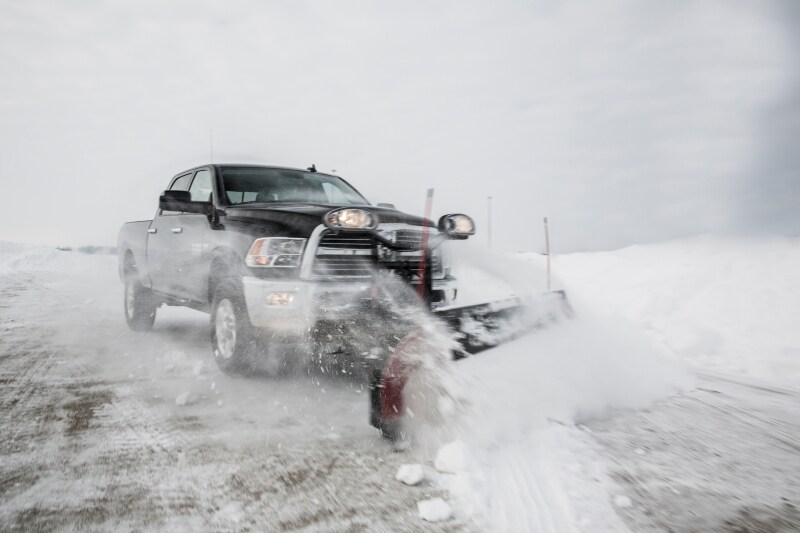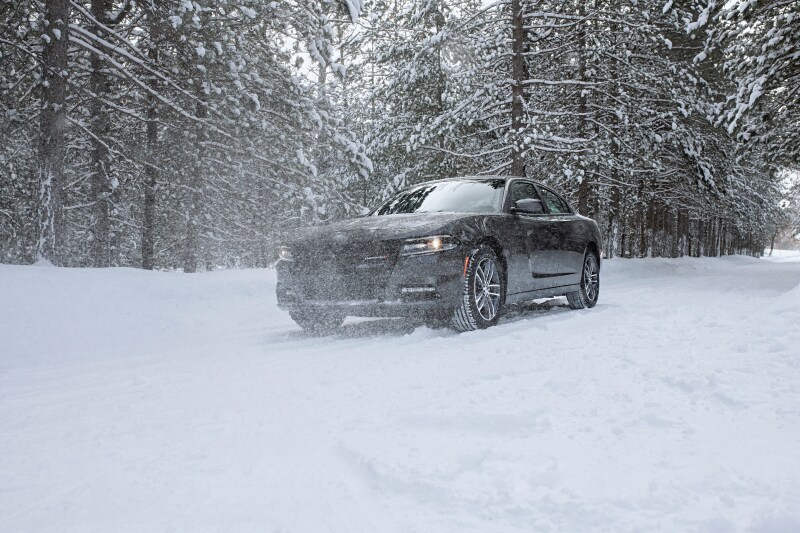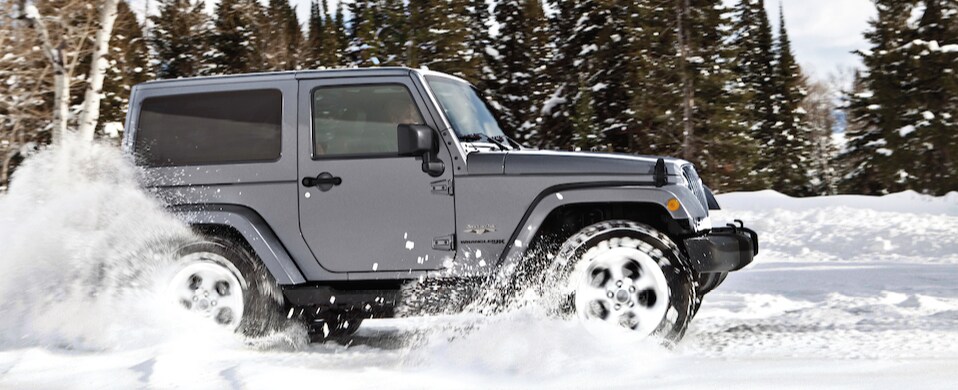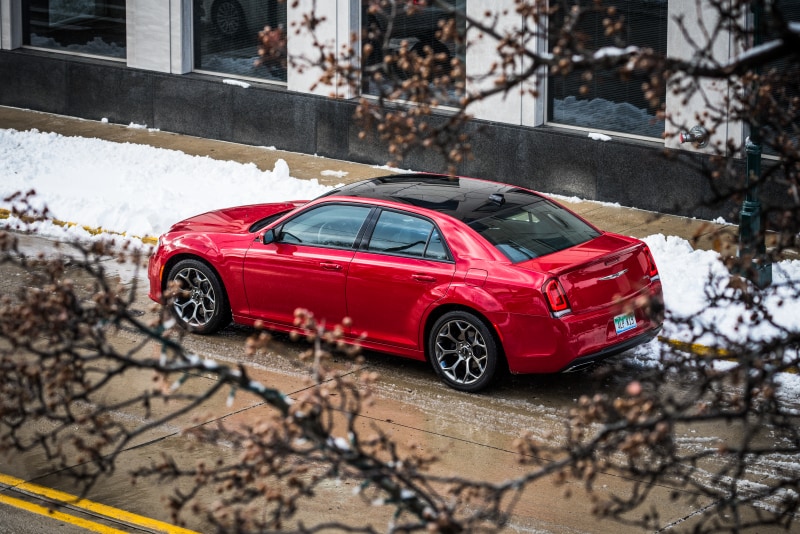 If you need a truck to take on the coming winter months, you will find an amazing selection of the RAM 1500 and RAM 2500 at our dealership.  The RAM 1500 comes available in four-wheel drive and will help you through the snow and ice you are sure to encounter.  Many Archbold, OH customers love this pickup because of its impressive towing capacity and hauling power.  It also has a great reputation for having a smooth drive and an impressive array of standard and available luxury, convenience, and safety features.  Do you have greater towing or hauling needs than a light duty truck can manage?  You should explore the RAM 2500.  It has just undergone a redesign and offers a lot of standard and available technology to make your daily drive more entertaining and relaxing.  It also has several engine options and comes available in four-wheel drive, so it is great at conquering those difficult road conditions it encounters.  If you don't find anything in our new vehicle inventory that fits your lifestyle or budget, our used inventory features plenty of driving options that would be great in the difficult winter driving conditions we encounter.  There are Certified Pre-Owned vehicles as well as selections from popular brands like Ford, Toyota, Honda, Chevrolet, GMC, and Kia.
Buy or Lease Your Next Winter Driving Car, Truck, or SUV
Now that you know that all-wheel drive and four-wheel drive cars, trucks, SUVs, and minivans make great winter driving vehicles, it's time to find the right one to fit your needs.  Archbold, OH drivers will have many possibilities at Casebere Chrysler Dodge Jeep RAM.  Are you the type of driver who really likes the performance and handling of a sedan?  You are not alone.  We have lots of customers who are driving enthusiasts that really enjoy the driving experience they get in a car.  Luckily for customers who want a great driving winter vehicle, the Chrysler 300, Dodge Charger, and Dodge Challenger all come available in all-wheel drive.  They also have the benefit of combining luxury and performance so you can enjoy them all year round.  If you're looking for a family vehicle, we have also got you covered.  Our dealership carries a vast array of Dodge and Jeep SUVs.  If you are a Wauseon, OH driver who thinks that shopping for an SUV can be overwhelming because of the options, a great way to round down your choices is to find out what you need.  The Dodge Journey is a superb winter driving choice because it is available in all-wheel drive, but it also has a standard third-row, which means plenty of passenger and cargo capacity.  Are you in the mood for some off-roading adventure, even in the winter?  A Jeep vehicle, like the Wrangler, Renegade, or Compass, will assist Defiance, OH drivers through any mountain adventure they take on.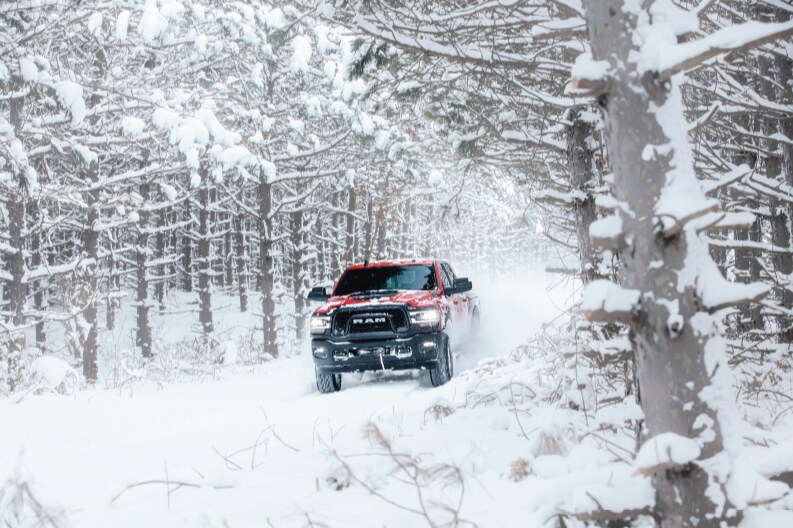 Making Sure You Are Properly Equipped
When you've found the right car, truck, SUV, or minivan at Casebere Chrysler Dodge Jeep RAM, in Bryan, OH, you'll also want to make sure you have the right equipment to get you through the winter season.  You'll want to buy yourself some winter tires, which can be found in our parts center.  Winter tires are made up a different kind of rubber than summer or all-season tires that make them uniquely capable of better traction in the snow and ice.  They also have a different tread pattern that makes them a better choice for winter.
Contact a member of our sales staff today to schedule a test drive of the winter driving vehicle that has caught your eye and take the first step in getting a safer driving option for the season.
Hours
Monday

08:00AM - 08:00PM

Tuesday

08:00AM - 07:00PM

Wednesday

08:00AM - 07:00PM

Thursday

08:00AM - 08:00PM

Friday

08:00AM - 07:00PM

Saturday

08:00AM - 03:00PM

Sunday

Closed